CARTOON GALLERY
Highland County Wind Power Proposal
Last Update: 29 April 2007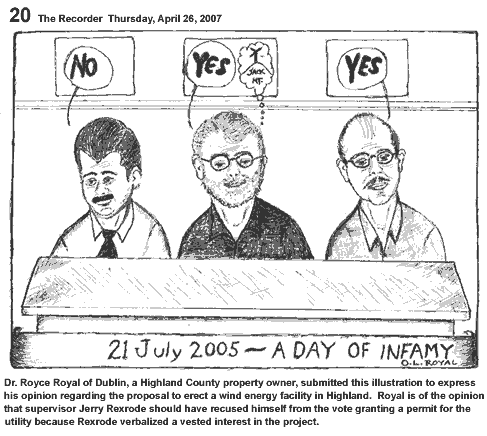 Royal requested an addition to the caption to the effect that
he feels the supervisors' decision was arrived at illegally.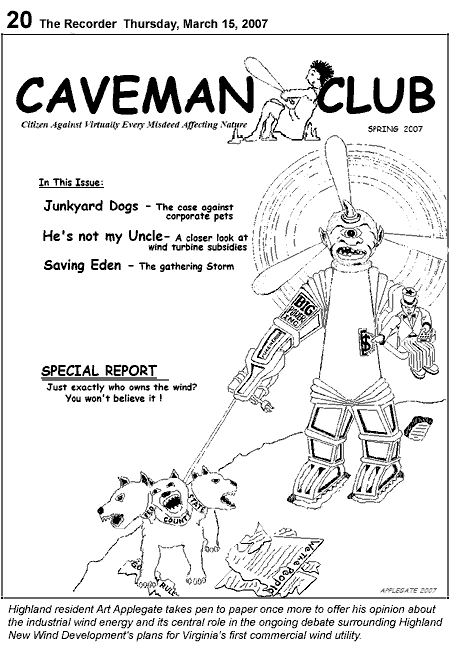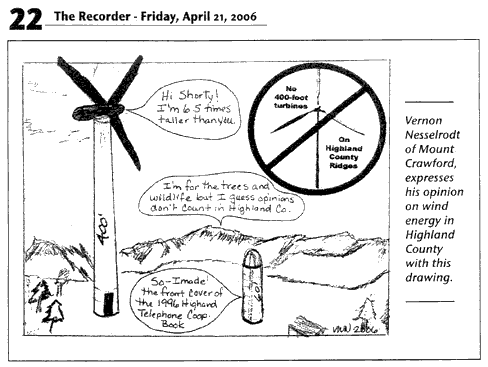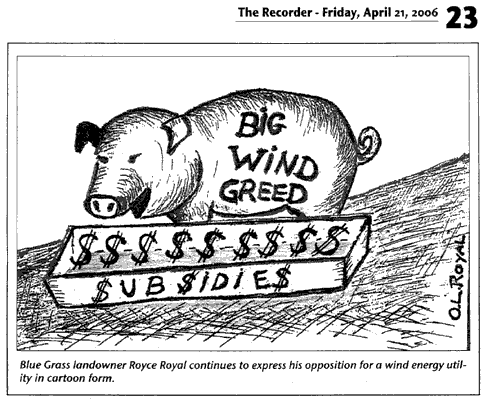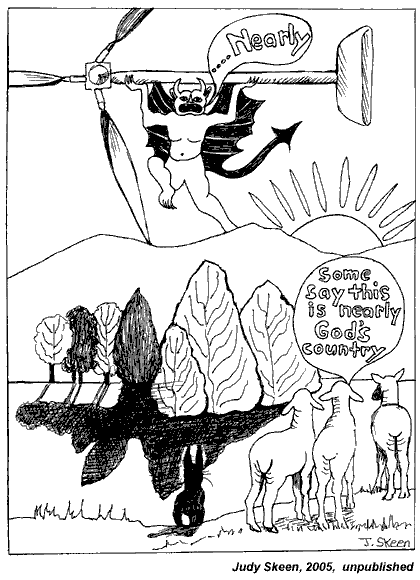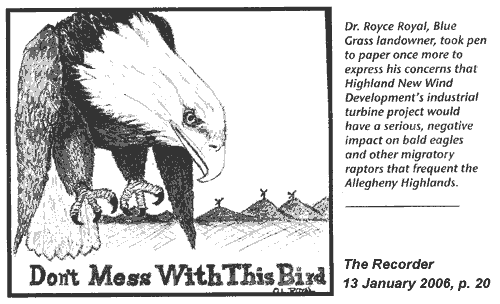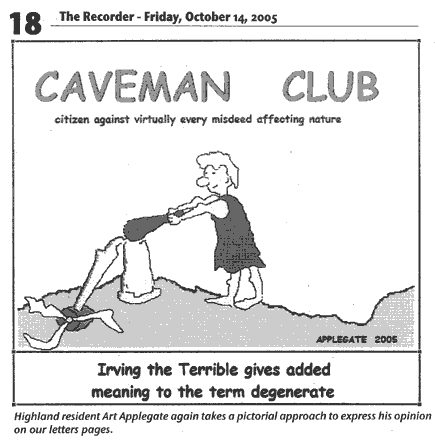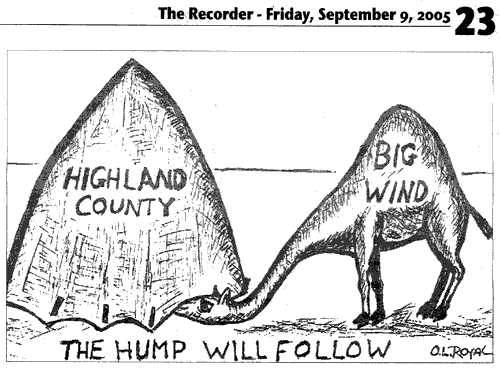 Readers are once again opting for pictures instead of words to express opoinions about Highland County supervisors' decision granting a permit for an industrial wind utility. Above is a cartoon by long-time Blue Grass landowner Royce Royal of Dublin. Below is the first in a "Caveman Club" series by resident Art Applegate.
---