PHOTO GALLERY 5
Wind Turbines under Construction and Destruction
Last Update: 31 January 2006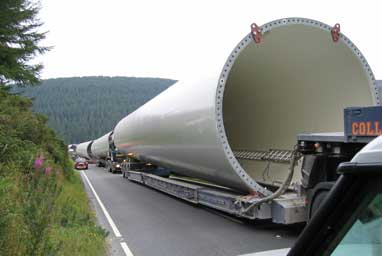 This photo was taken at Cefn Croes in the Cambrian Mountains of Wales in August 2004 while a 39-turbine wind plant was under construction. Photo used here with permission from Angela Kelly.
More pix and information on Cefn Croes.
The six photos below are all used courtesy of Toni Winkler. They are borrowed from his web site, which includes several dozen similar photos. He does not indicate where or when any of these photos were taken.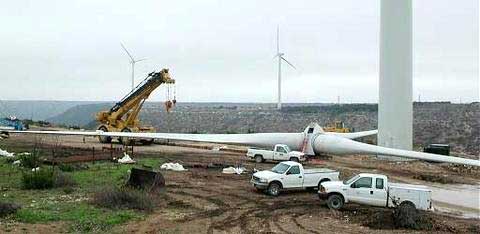 Preparing to raise the blade and hub assembly.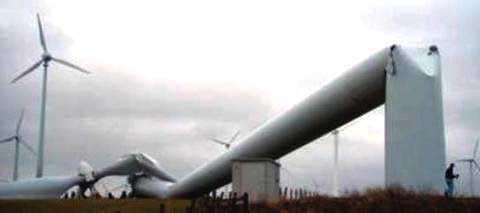 They said the towers were indestructible!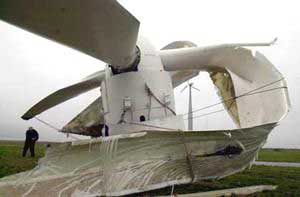 I'm glad I wasn't standing here when this happened.



Watch your head! Wonder where that thing landed?
(Right) Looks like a fun job for the local VFD.

A large bird killed by a turbine blade. Just a guess but I think this one might be from California.


---