The Allegheny Highlands Orchestra, 2005
Last updated 27 November 2005
Char began playing old-time fiddle several years ago. Last year she decided to study classical violin to improve her technique and recently she bought a new instrument to further that goal. She went to a chamber music workshop at Garth Newel Music Center near Hot Springs and then heard about a small orchestra in Covington, about 50 miles south of us. They were heavy on brasses but short on strings so they welcomed her with open arms, despite her limited experience. They do two concerts a year, one in the spring and the other shortly before Chritmas. The New York Philharmonic they are not but for a small city they do a commendable job. Below are four photos from the 2005 Christmas concert.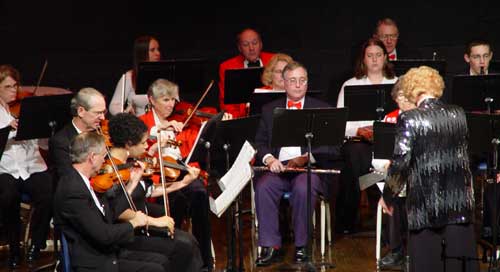 Here is a portion of the orchestra. Char is left of center in a red jacket.
Conductor Marie Carpenter is at right with her back to the camera.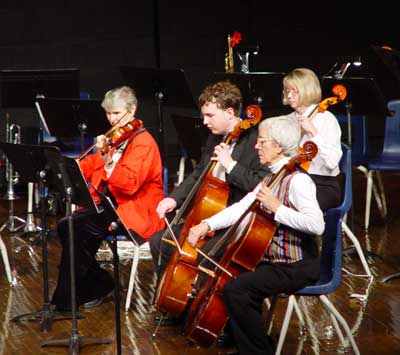 Char with three cellos during a different part of the concert.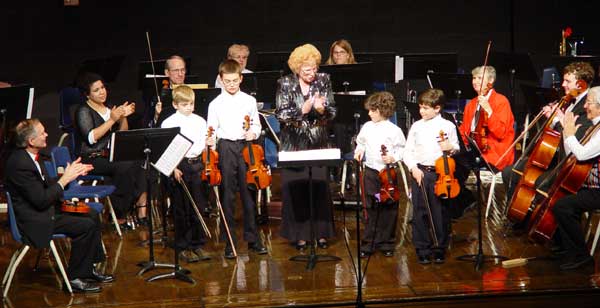 The concert includes special events for kids. Four young violinists take a bow.




The whole orchestra takes its bow. Char is left of center in a cluster of red jackets.