Helictite Cave
Trip Report, 28 December 2007
Last Update: 10 January 2008
Helictite Cave is a major cave on the Philip and Charlotte Lucas property in Highland County, VA. Phil is preparing a paper on the cave. This trip was designed to obtain particular photos for this paper. Al Grimm and Tommy Shifflett accompanied me and Phil on the trip.   All photos by Phil Lucas.
John Sweet in Chert Hall, left, and a typical canyon passage in the cave.

Tommy, left, and Al, right, in the Slickensides Passage.
Slickensides are grooves left on the rock by movement of a fault.

John in the White Lightning Room and Tommy looking down through a window from the room above.
Dogtooth Spar, a form of calcite.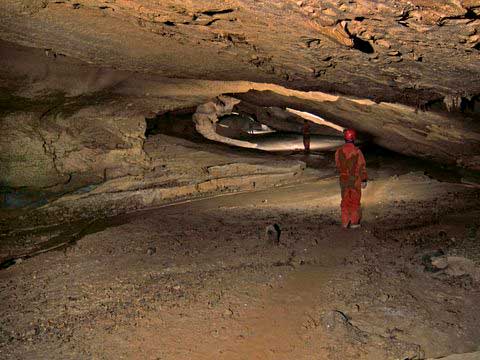 Strolling down the Streamway.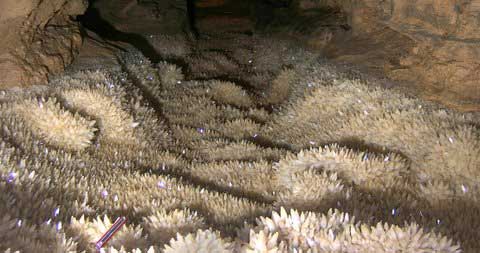 The Spar Passage. Note the pocket knife for scale in the left foreground.
J R S



---