13 October 2012: This is the job site as seen from the cabin before any work was done.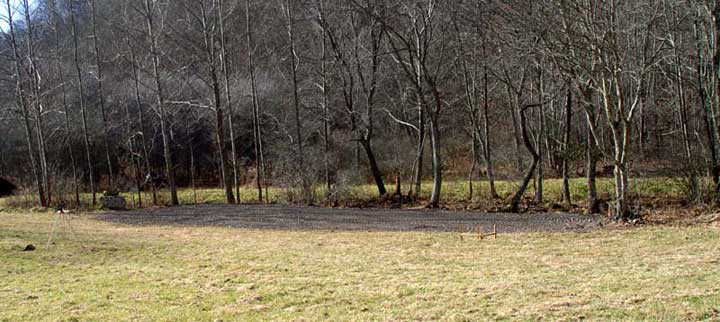 18 November 2012: To get to this point I dug out tons of topsoil and set it aside,
then hauled in about ten truckloads of shale and leveled it out.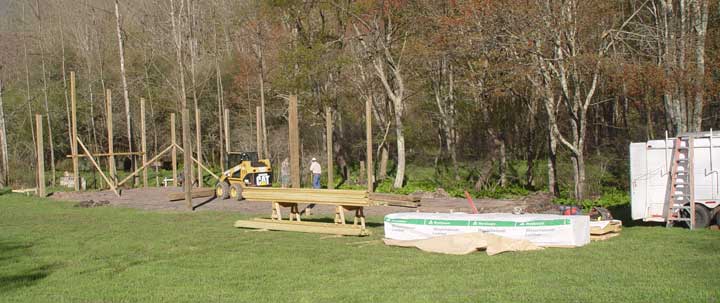 2 May 2013: About half of the posts are in place.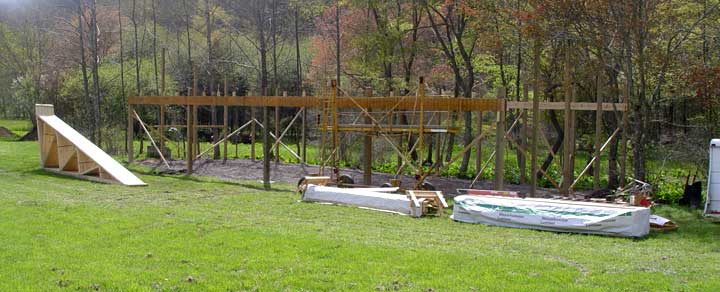 3 May 2013: The front and rear beams have now been installed and the roof trusses delivered.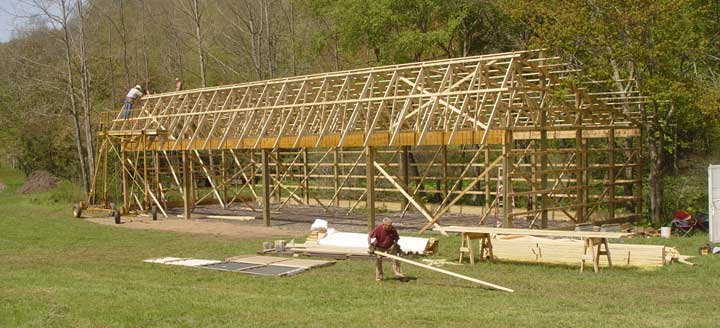 15 May 2013: The trusses have been erected and the purlins are being installed.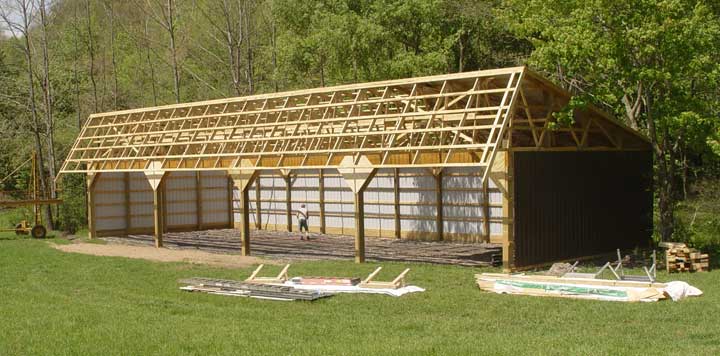 22 May 2013: Most of the siding and a few roof panels are now in place.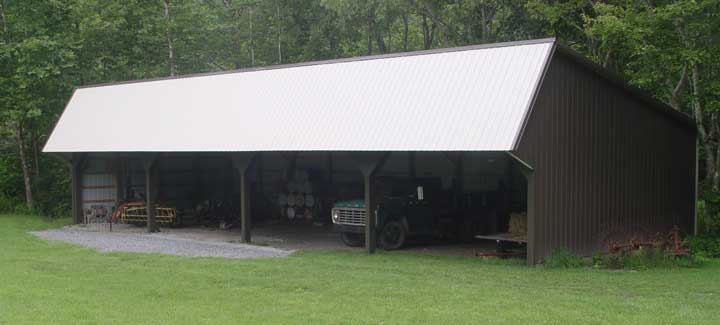 7 August 2013: The building is complete and much of its contents has been moved in.